The Central Community Foundation recently granted The Family Initiative, Inc. (TFI) $1,350 for tablets, headphones and other accessories for children in Central's service area who are placed in foster care families by TFI. These tablets will be used for distance learning, as well as telehealth appointments for the remainder of the COVID-19 pandemic.
Founded as a rural day camp in 1965, TFI is now a multi-state welfare organization devoted to the strength of family. In Oklahoma, more than 7,000 children need a home. TFI serves as a bridge for these children and the families fostering them. TFI continuously strives to improve the quality of service they provide to children and families in the states they serve.
Grants from the Central Community Foundation are made possible by Central members who round up their monthly electric bills to the nearest dollar. These funds are put into the foundation, which distributes them to people in need throughout Central's seven-county service area.
The foundation has five fields of interest: healthcare, education, disaster relief, personal need and community purpose.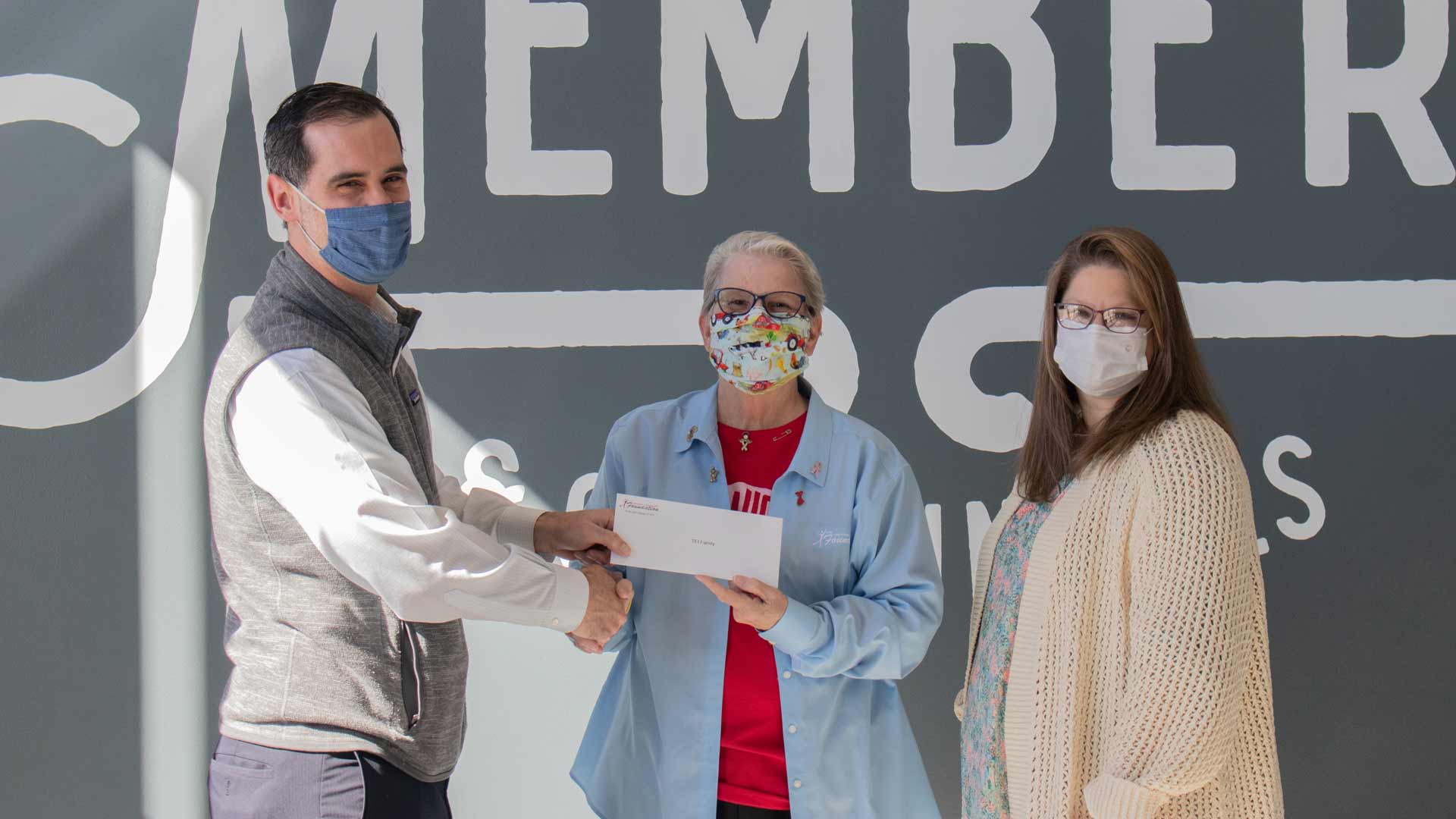 Steven Mandeville, left, and Jennifer Diener, right, with The Family Initiative, receive a $1,350 grant from Central Community Foundation board member, Judy German. TFI provides resources to foster care families across Central's service area.