Central Community Foundation 2022 Breakdown
Operation Round Up funds are distributed through the Central Community Foundation, which has distributed more than a million dollars throughout Central's service area.

MAKING AN IMPACT IN TARGETED AREAS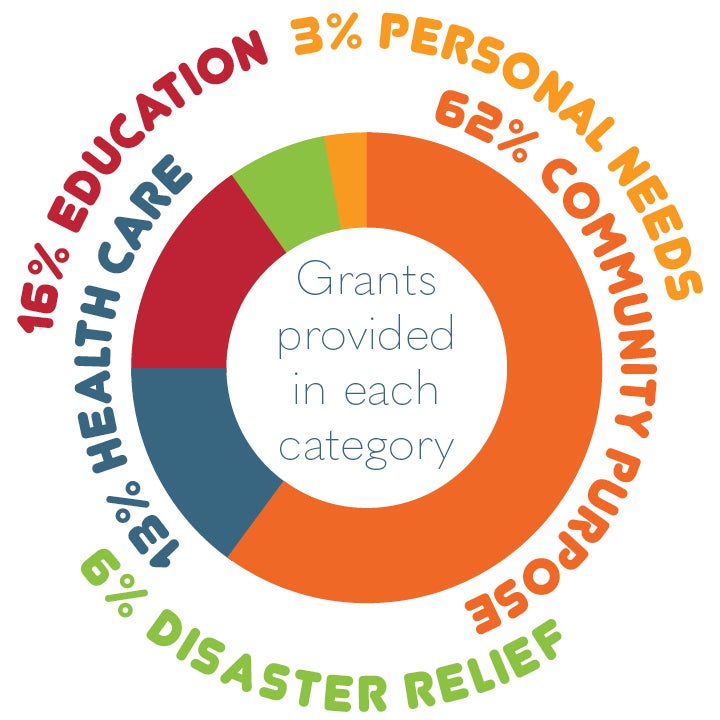 The foundation provides grants in the following areas:
Education - helps fund school programs, projects, equipment and construction.
Community purpose - provides benefits to an entire community such as playground equipment.
Disaster relief - helps homes or properties destroyed or damaged by natural disasters.
Personal Needs - assists individuals with necessities such as clothing and food.
Health Care - provides aid for ambulance services, hospice programs and other health care needs.
Grants are due on the 15th of every other month and are approved at the following foundation meeting. Learn more...